The sun was just about over the horizon, another cool December day was coming to a close. It was one of those perfect end of the season riding days. If your riding in the northern parts of the country, you know what I'm talking about.
Old man winter is knocking on the door and with the simple change in the jet stream we can have a winter blizzard come into New England just a quickly as the 70-degree days have seemed to have disappeared.
I had taken full advantage of this glorious day and spent the majority of it on my Explorer, riding some gravel, pavement and everything in-between. One other thing I seem to love to do while riding is having music playing in my helmet. Even back in the mid 80s when I first started riding, I always found a way to listen to music. Back then I would dissemble my Sony Walkman's speakers and usually have to carve a spot out inside my helmet to get them to fit. It was something I was willing to do back in those days to listen to my Prince cassette. Now a days it a little easier, isn't it?
So back to Friday afternoon watching that sunset on a little back road in Lancaster MA, the town I grew up in. As Jack would say the " Magic Box" was playing some great tunes! In this case my Spotify playlist on my phone. Modern English's tune "I melt with you" came on and instantly transferred me back in time. Taping my fingers on the throttle as that song played, singing a little in my helmet to the one hit wonder tune from 1982 had me thinking of Jack.
Now you might ask me who Jack was? Jack was my dad. Hes been gone now for almost 10 years. Jack was not a motorcyclist, and he most likely never heard that song from my youth. I have many regrets from my youth but one huge regret was never taking him for a ride. His wife, Lola ..Mom..was brave enough to hop on the back with a very young OSJ and take a ride in the Neiborhood on my Honda CB450 way back in 1983! Jack and Lola are together now, I'm sure having a wonderful time wherever we go when our time is done here on Earth is done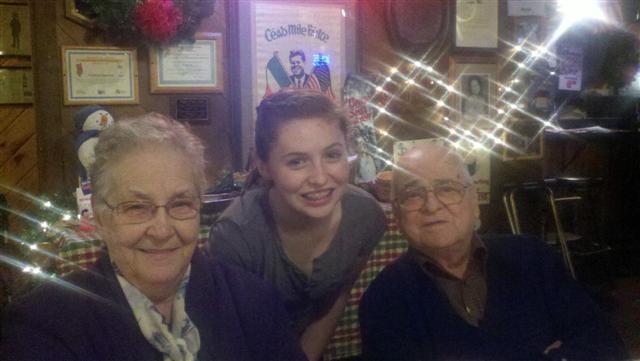 But let's get back to the magic box for a minute, and why I thought of him on this Friday. When that song came on it brought me right back to the summer of 83 and the movie Valley Girl, you know that totally Rad movie starring Nicolas Cage? Well not too many people know I rode my motorcycle two up with an old High School friend to see that movie at a drive inn theater. Such a great time to be alive in the mid 80s. It's also one of the very first motorcycle memories I have! I love how music can do that!
That might be something you get to experience as you get older, and with today's technology where we have pretty much every song ever recorded in a little device in our pocket it truly amazing. It brought me also right back to Jacks last year with us. It was such a hard year to live thru, a horrible one for him as well. On one hospital visit early I came into his room to find him crying and mad with spilled corn flakes all over himself. After talking with some of the nurses and them explaining they are not staffed well enough to feed everyone one the floor, and with Jacks recent strokes and weakness he wasn't able to get every spoonful of Flakes into his mouth, spilling most of them all over himself. I decided that I was going to go in every morning and feed him breakfast. I was self-employed, I had the time and I wanted to help. My older sisters were all involved in helping Mom dealing with the medical issues he was suffering thru; it was just my way I could help. It was the best year of my life, and I connected with my dad like I never thought I could.
big band era music was Jacks favorite, Benny Goodman, Glen Miller and Count Basse just to name a few. and even though his body was falling apart around him his mind was spot on! He had such a great memory of music that he loved. And yup you guessed it that's where the magic box comes in. He would just name song after song, and I would type it into Google and then slip on a set of headphones over his frail head and press play. Hed lay back, close his eyes and slowly move his hands to the beat, as if he was conducting the band live on stage. Like me on that day hearing I melt with you, I knew exactly where Jack was in those moments. It is a magic box!
Many times, I would come in with a hot cup of coffee and a Dipped cruller from Dunkins for him, we both knew how crappy hospital food was. Usually, I was on my motorcycle as well, and would always try and park so he would have a view of the bike I was on that day. He loved hearing my stories of places I had been on two wheels. I would ask him about places and things he saw while growing up, serving in the army and then finally we would settle back in the bed with me sitting next to him usually holding hands and I would put the headphones on him and let him go back in time.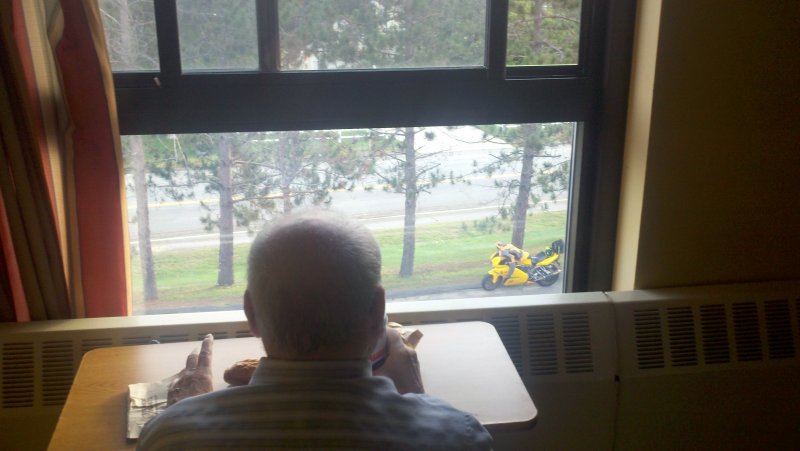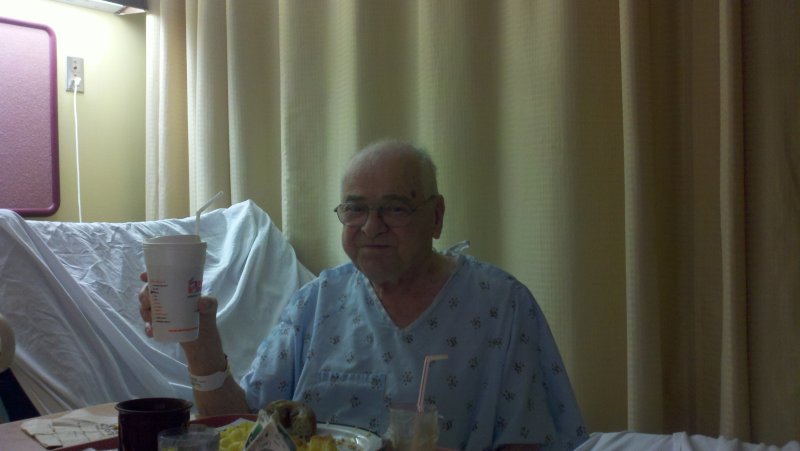 I was blessed to be there when he passed and hold him as he drifted away.
Almost one full year later after that time I found him with corn flakes on him.
I had spent countless hours sitting with him on those early mornings. We held hands a lot. We drank lots of coffee and ate a few too many donuts. And we listened to that Magic box a lot!
I think it's time I find a good Benny Goodman song and play it for Jack!
Rest in peace Dad, I miss you!